In family
Are you visiting the abbey and the museum of art and archaeology of Cluny with your family? Discover all our offers!

Discover our family activities
Get ready to discover the abbey with your children! Several possibilities are proposed to you:
Guided tours and thematic workshops: don't miss these fun activities offered by our mediators during the vacations.
From 6 years old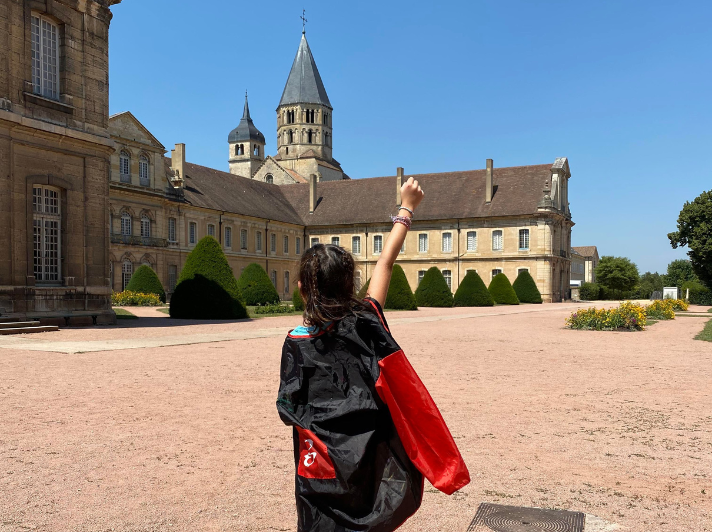 Le livret jeux avec stickers
the booklet-game: follow the little monk Gunzo, solve his riddles and he will lead you into the smallest corners of the monument!
Suitable for children aged 6 to 12
Price: 2 €.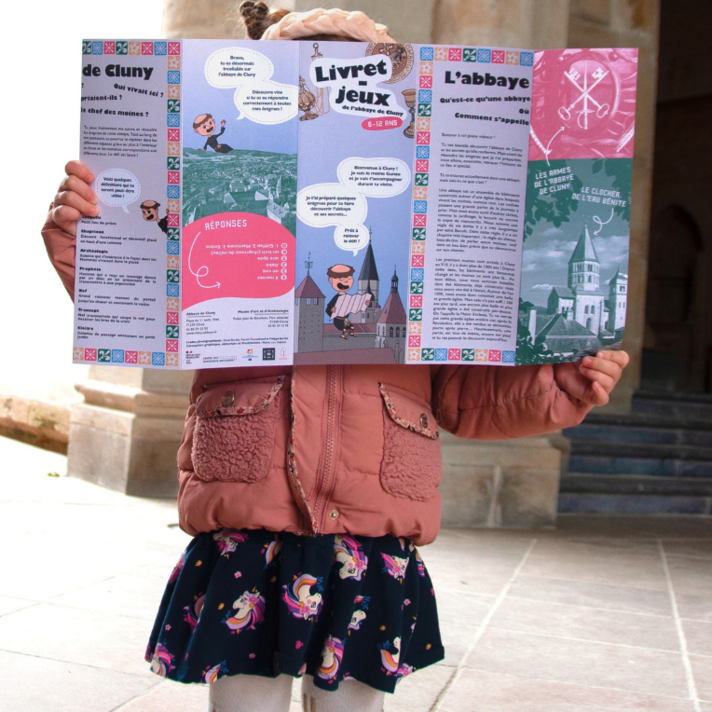 Enjoy the cloister and the garden
The galleries of the 18th-century cloister open onto a large French garden with trees. Ideal to stretch your legs after a long drive!
How to eat ?
Picnics are not allowed in the garden. However, many bakeries and restaurants await you, all year round, in the village of Cluny, outside the abbey.
Conditions of free admission
Admission is free for those under 26 years old. Take advantage of it!
Visit with peace of mind!
Strollers and assistance dogs are allowed on the tour route.
Drop off your luggage and backpacks at the Cluny Tourist Office, a few steps from the entrance to the abbey and the museum.