A must-see
article | Reading time5 min
Jean de Bourbon's funeral chapel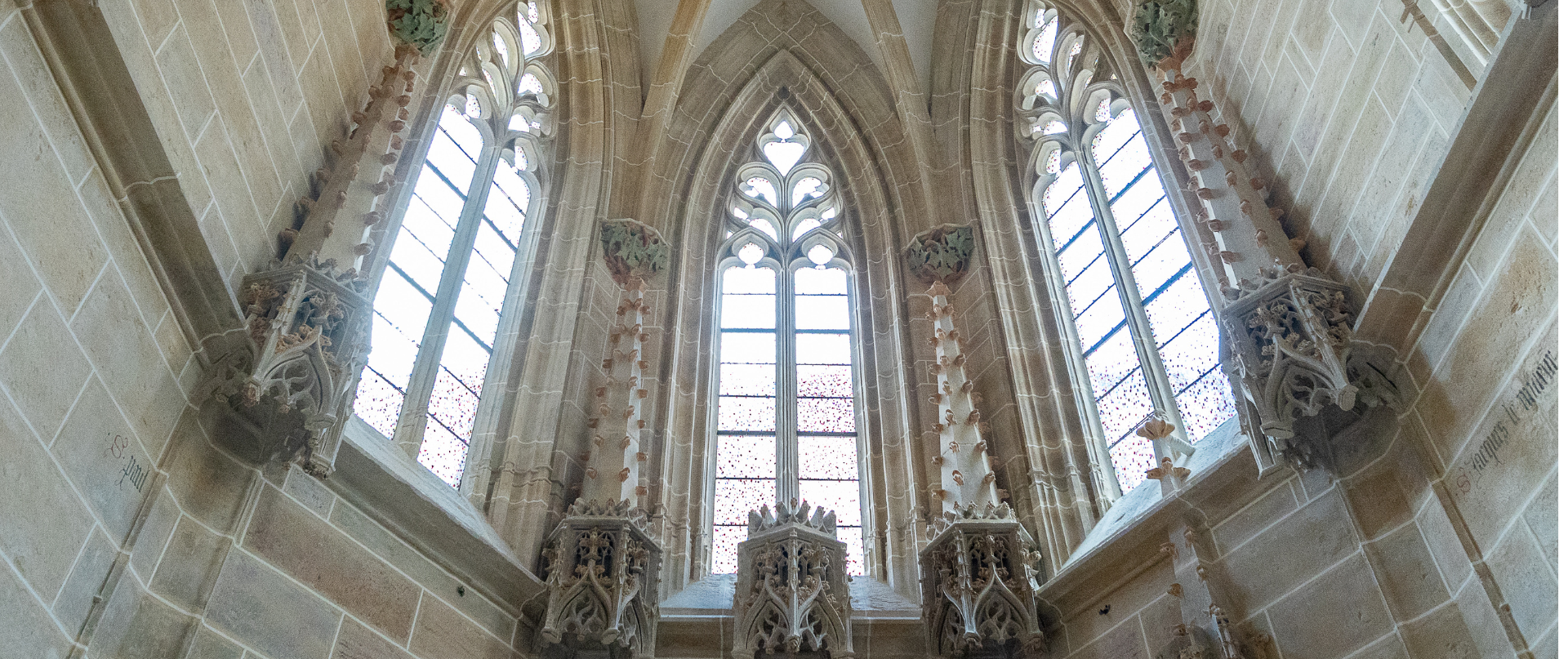 Take a break in this sumptuous Gothic chapel through the carved wooden doorway of the small transept!
The abbot Jean de Bourbon
Enter the world of a particularly well-preserved private chapel, designed for the great abbot-builder Jean de Bourbon (1456-1485). This 12-meter-long Gothic construction dating from the 1460s is vaulted with ogives and lit by tall, stained-glass windows. As you enter this space, wander into the private oratory adjoining the chapel, to put yourself in the shoes of this great abbot who comfortably followed masses out of sight and in the warmth of the fireplace.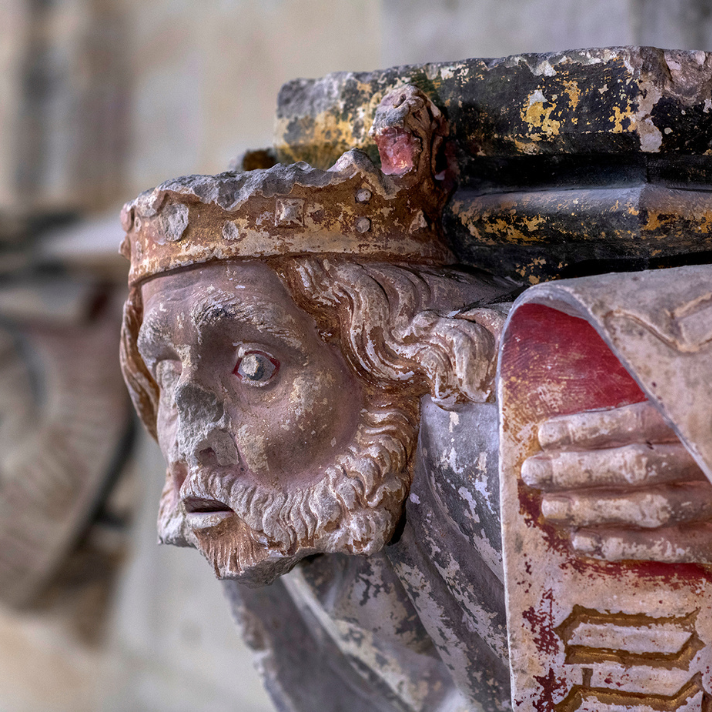 The house is renowned for its lavish ornamentation. Indeed, the remains of numerous large, finely sculpted representations, originally polychrome and enhanced with gold leaf, of the great figures of the New and Old Testaments are still to be found.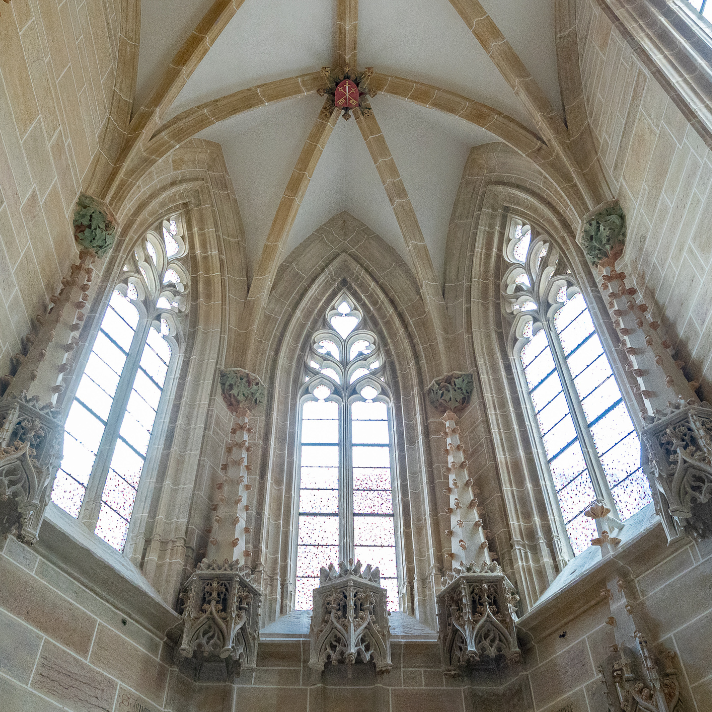 The Palace of Jean de Bourbon
Continue on to discover the Palais Jean de Bourbon, today the guardian of the Maior ecclesia's sculptures.
This abbot had his palace built on the northeast side of the monastery grounds. Located near the main gate, it overlooked the abbey church.
This vast residence is typical of the second half of the 15th century. It rises to three levels, served by two spiral staircases in turrets at either end of the building. It features large, comfortable rooms with fireplaces, a private apartment, chapel, arms room and kitchen.
Did you know?
To build his palace within the church grounds, the abbot bought land from the monks.